​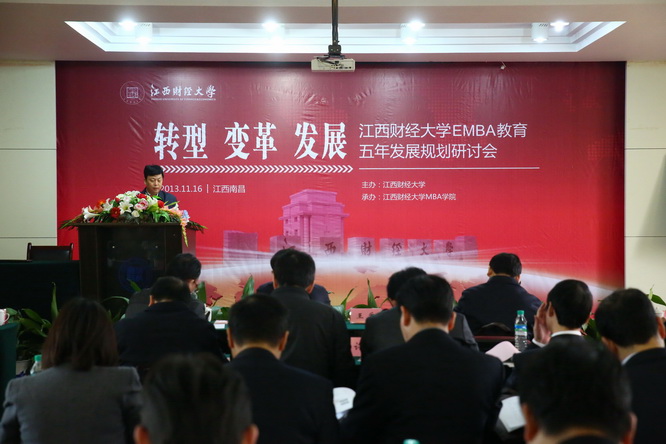 On November 16th, JUFE held several EMBA seminars on its five year education development plan. Mr. Sun Yegang, deputy director from the academic degree office of the state council, representatives from the Jiangxi Provincial Salt industry group and from the Jiangxi provincial department of science and techonology attended the seminar. President Wang Qiao was invited to give a welcome speech and vice President Wu Zhaoyun chaired the first session.
More than 70 delegates from Renmin University of China, Sun yatsen University, Xiamen University, Nanchang Unicversity, Jiangxi Normal University and JUFE were invited to attend this seminar and discuss the EMBA development plan.
President Wang Qiao, on behalf of our university, extended a warm welcome to the delegates and guests. He expressed the hope that under the joint efforts of the participants, JUFE's EMBA education will further improve .
During the session, Mr. Sun presented a report on "Reform and Development of professional degree graduate education ". Zhou Mei, dean of the MBA school at JUFE gave a keynote speech on the topic "The transformation of the EMBA education and new developments" and delivered a closing speech.
All delegates were divided into two groups during the session. Each group separately reviewed JUFE's EMBA education development plan (2014-2018) and put forward their opinions and suggestions .